The mountain of Binh Huong has emerged as an alluring attraction in Quang Ninh owing to its poetic natural landscape.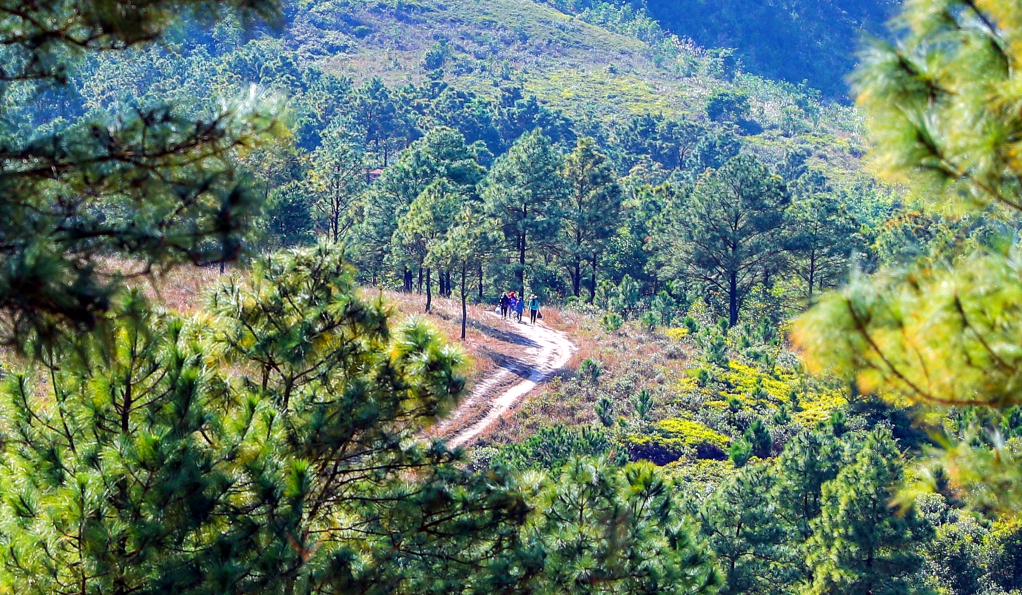 The Binh Huong mountain is roughly 470 meters tall and stretches about 3 kilometers in Vang Danh ward in Uong Bi city. Its position is about 50 kilometers away from the centre of Ha Long city and 135 kilometer away from Hanoi capital city. 
The attraction is renowned for a wide grass field whose colours alter seasonally from green in summer to yellow in autumn and winter. Standing on the top of the mountain gives tourists a chance to enjoy the pararomic view of the localities and natural landscape nearby such as Ha Long Bay, Bach Dang river, Ba Vang pagoda, Yen Tu relic site, Yen Trung lake, Lung Xanh waterfall, etc.
The fresh and airy air at the top of Binh Huong is also a perfect suggestion for those who are looking for a tourist destination "changing wind" with countless "virtual living" spots that are not inferior to any tourist destination.
Sunrise and sunset are said to be the great time to discover Binh Huong mountain. If you intend to welcome the dawn, you should depart from the foot of the mountain at 5am, while watching the sunset, going from 15h is reasonable.
Tourists can reach the top of mountain by motobike or on foot, however, it is essential for them to be careful as the slope here seems quite high and dangerous.
Tourists can hire camping tents at about VND 100,000 per day to enjoy the beauty of  sunset, sunrise and starry sky at night. On the top of the mountain is also availabe several food services, grilled chicken for example, or travellers are able to prepare food on their own.
By Ha Phong




Halong Bay Luxury Cruises, Best Halong Bay Luxury Cruises , Luxury Halong Bay Cruises