Mong Cai city launched free Wi-Fi service system and QRCode scanning points that enable easier access to local tourism information on January 8 as part of efforts to promote its tourism activities.
The move aims to provide better services for visitors and locals by giving them easier access to the Internet to explore information on tourist destinations, accommodations and tourism service suppliers in the city.
The application of digital technology is expected to contribute to the city's efforts to turn Mong Cai into a smart tourist city.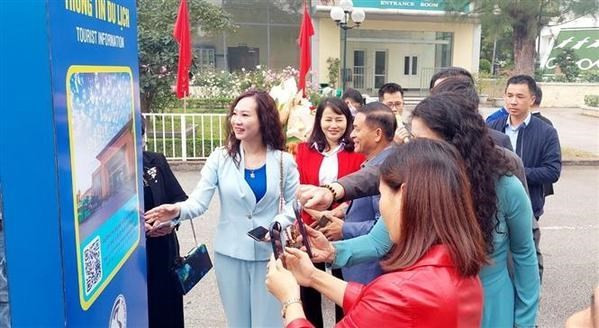 Pham Kim Oanh, head of the Culture and Information Division of Mong Cai, said that the city currently has nearly 200 tourism service businesses that have become ready to serve visitors during the Lunar New Year Festival.
From January 8, the Mong Cai (Vietnam) – Dongxing (China) border gate opened for entry-exist activities, after China lifted COVID-19 control measures and re-opened its border with Vietnam, she said.
Oanh said that in order to prepare to welcome Chinese tourists, localities across Mong Cai have guided local tourism service suppliers to strictly follow regulations for tourism activities and enhance their service quality.
Along with building its tourism image, the city has offered promotion programmes to attract more visitors.




Halong Bay Luxury Cruises, Best Halong Bay Luxury Cruises , Luxury Halong Bay Cruises